Addigy Certified Expert (ACE) Course
Enhance your Apple device management skills and become an ACE in your field.
Learn Addigy skills with Europe's largest Apple Authorised Training Provider.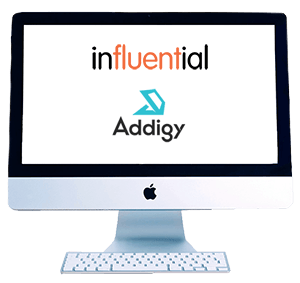 Why train with Influential Software?
We're not just the UK's only Addigy Training Provider — we're also Europe's biggest Apple training provider. Our trainers have years of experience as Apple Technicians and Administrators, making them a trustworthy source of knowledge. Beyond the training certifications, our Addigy trainers are full of practical wisdom that is superior to academic learning.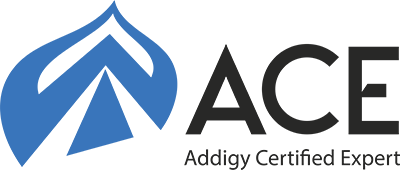 Addigy Certified Expert (ACE) Training Course
Become a certified Addigy expert

in enterprise-grade Apple management

Two-day instructor-led course
Train online or in-person

Requires knowledge of device management and the Apple ecosystem.

Discover more about macOS, iOS, iPadOS, and tvOS devices

A 2-hour certification exam included at the end of day two (retakes available)

ACE certification is valid for 2 years after completion
The Addigy Certified Expert (ACE) Course provides complete training in Addigy Apple device management (macOS, iOS, iPadOS, and tvOS). Starting from the basics, the course will carry delegates to an advanced level of expertise.
On the final day of training, students will take a two-hour multiple-choice exam, which can be retaken. The ACE certification expires two years after the exam is passed.
Duration: 2 days
Location: Online
Coming soon: London (public) or UK-wide (private)
Price: $1,500
This course is designed for users that need to dig deeper into the Apple ecosystem and Apple device management using Addigy.
IT professionals who deploy and manage Apple devices (MSPs, ACNs, IT Administrators)
Technical professionals who help customers choose Apple devices.
By the end of this course, you will be familiar with:
Addigy platform navigation

Device and user enrollment methods and tools

Device management workflows, configurations and best practices

Apple ecosystem terminology and programs

Automation, basic scripting and remediation strategies

Working with the Apple and Addigy community
Although there are no firm prerequisites for this course, it's recommended that delegates have:

iOS and macOS familiarity

basic iOS device and Mac computer navigation skills
Introduction to Addigy and Addigy Device Management at a Glance
Explore Addigy company overview, platform navigation and instructions on how to create users and update account settings. Leveraging and contribut- ing to the Addigy Community. Apple, Addigy and ecosystem terminology and acronyms.
Enrolling Apple Devices in Addigy
Understand the Addigy device enrollment process and Apple enrollment methods – including Apple User Approved MDM requirements, Apple Auto- mated Device Enrollment (previously DEP) through Apple Business Man- ager/Apple School Manager, Apple Supervised Mode, implications of Device Supervision and related Apple and Addigy workflows allowed via Addigy's agent and MDM. (LAB)
Building Scalable Policies & Assessing Device States
Define device states, create policies, policy inheritance, policy catalog, and best practices of policy layouts. Enforcement of MDM configuration profiles. (LAB)
GoLive and Devices at a Glance
Understand how to quickly find information for individual devices. Create views and use filters for better insight into managed Apple devices. Explore how to use the Scripts section on the Devices page. Understand the tools available in GoLive and Remote Control integrations
Defining Device States, Software Deployment and Patching
Configure installs of custom software packages and public software from the Addigy policy catalog. (LAB)
Deploying App Store content with Apps & Books (previously VPP)
Explore how to configure Apple Apps & Books integration with Addigy, how to deploy App Store apps via Addigy policies, and viewing Apple Apps & Books assets in Addigy.
Defining Device States with MDM Configuration
Learn about Addigy's Apple MDM configurations, custom MDM profiles, Apple privacy controls, requirements and limitations.
Monitoring Device Compliance with Alerts and Remediation
Review Addigy Facts and Alerts, creating & customizing Monitoring items, resolving & remediating Alerts, and optional ticketing integration with alerts.
Advanced Software Deployment, Custom Facts, and Scripts
Understand best practices and a deeper discussion on condition scripting in Custom Software, removal scripting in Custom Software, building Custom Facts, and remediation scripting within Addigy Alerts.
Resources
ACE Training Guide

Addigy Getting Started Guide
Are you keen to know more about the course? Click below for a pdf of the full topics.
Upcoming ACE course dates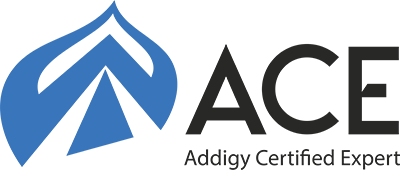 Addigy Certified Expert
Online Dates
By the end of the official Addigy training course, you'll be certified in enterprise-grade Apple management.
Official global recognition in the mastery of the Addigy
Career-boosting and reputable credentials
Gain access to endless networks and resources.
And with our instructor-led online Addigy classes, it's never been more convenient to learn. Get Addigy certified and bring these advantages to your employer:
increased security
maximum reliability
optimised productivity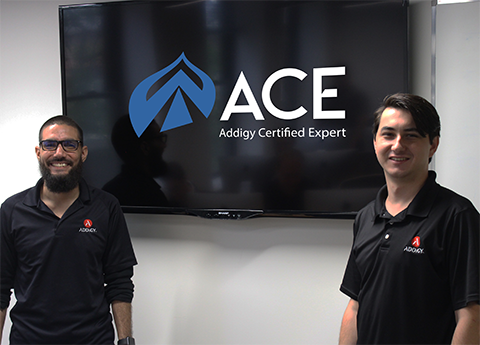 Addigy Certified Expert (ACE) Training Delivery Options
Virtual Online Class
Online Addigy training is the ideal way to get ACE certified from your home or office. We use an online platform that allows plenty of student-trainer interaction.
Public Classroom
Classroom training takes place at our state-of-the-art classrooms near Blackfriars and St Paul's in central London.
Private On-Site
On-site training is currently unavailable due to COVID-19 travel restrictions – but will return soon.
" Now when I'm back at my company they can say
they've got an ACE certified bloke on board."
—George Wayman, Synergy Associates
" Now when I'm back at my company they can say they've got an ACE certified bloke on board."
—George Wayman, Synergy Associates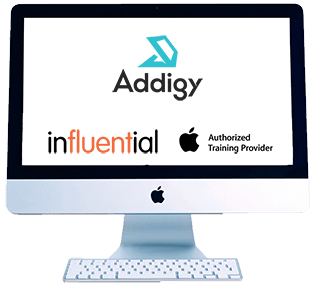 Why Train with Addigy Partners Influential Software?
Influential Software is Europe's top Apple training provider. 
That Apple expertise is also why we're the only authorised Addigy training partner in the UK.
You can rely on the fact that all our trainers have years of experience as Apple technicians and administrators.
So beyond their training certifications, our Addigy trainers are also full of practical wisdom.
Book an Addigy training course
Fill out the form to request a course or tell us your training requirements.
Our sales team will be in touch within one working day to complete your booking.

Tel: 0203 507 1728
Office hours 09:00 – 17:30
Monday-Friday
Closed bank holidays
London training centre
50 Liverpool Street
London, EC2M 7PY
Kent office
Turkey Mill, Ashford Road,