Addigy Training by Influential Software
Official Addigy and MDM training programs, and certification partners.
Learn Addigy skills with Europe's largest Apple Authorised Training Provider.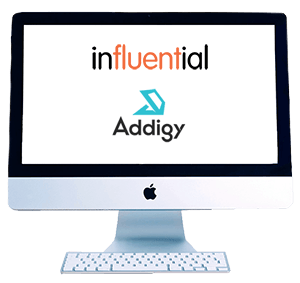 The official UK Addigy Training provider
Influential Software is the UK's exclusive Addigy training provider.
We deliver all the official Addigy training programs in close partnership with Addigy.
And with our instructor-led online Addigy classes, it's never been more convenient to learn. Get Addigy certified and bring these advantages to your employer:
increased security
maximum reliability
optimised productivity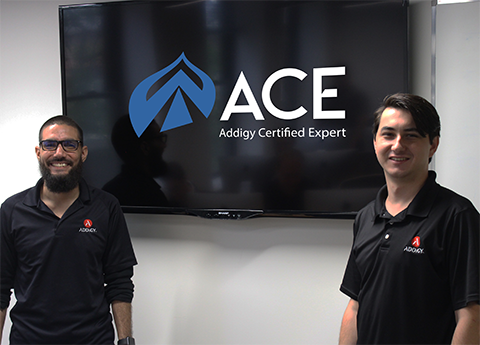 Gain official Addigy certification
Access the complete range of official Addigy training programs.
Each Addigy course teaches Apple device management using macOS, iOS, iPadOS, and tvOS.
Delivered by Addigy's only UK partners and Europe's largest Apple Training providers: Influential Training.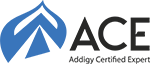 Addigy Certified Expert (ACE) training.
Complete 2-day instructor-led course.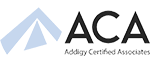 Addigy Certified Associates (ACA) training.
Beginner-intermediate 1-day  course.
Addigy Training Delivery Options
Online Courses
Online Addigy training is the ideal way to get ACE certified from your home or office. We use an online platform that allows plenty of student-trainer interaction.
Classroom Courses
Classroom training takes place at our state-of-the-art classrooms near Blackfriars and St Paul's in central London.
On-Site Training
On-site training is currently unavailable due to COVID-19 travel restrictions – but will return soon.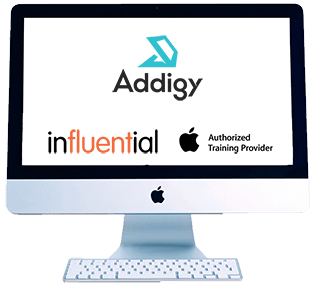 Why Influential Software?
Influential Software is Europe's top Apple training provider, under the name Amsys Training by Influential.
That Apple expertise is also why we're the only authorised Addigy training partner in the UK.
You can rely on the fact that all our trainers have years of experience as Apple technicians and administrators.
So beyond their training certifications, our Addigy trainers are also full of practical wisdom.
Why train with Influential Software?
We're not just the UK's only Addigy Training Provider — we're also Europe's biggest Apple training provider. Our trainers have years of experience as Apple Technicians and Administrators, making them a trustworthy source of knowledge. Beyond the training certifications, our Addigy trainers are full of practical wisdom that is superior to academic learning.